The Office of Student Financial Success, a unit of the Office of Student Financial Aid and Division of Academic Affairs, advises students one-on-one to help make managing money easier. Topics include but are not limited to:
Credit Cards
Managing Debt
Credit Scores
Basic Personal Finance
---
Meet Our Staff
Students can request an appointment with a Financial Literacy Advisor or Peer Advisor using Navigate Student app.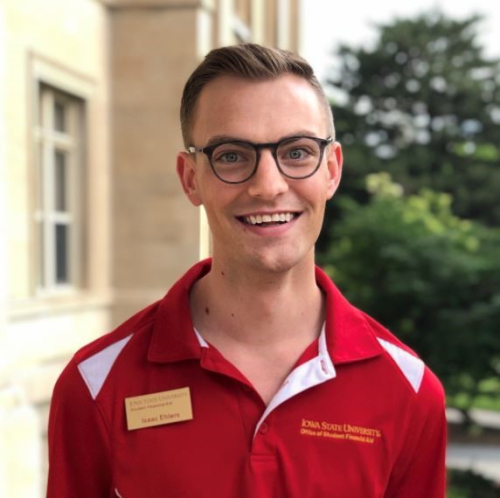 Isaac Ehlers
Assistant Director, Student Financial Success
BA in Real Estate Finance, MBA
Isaac is responsible for the administration of the Office of Student Financial Success's initiatives. He coordinates the Cyclone CashCourse financial literacy course required by the Iowa Board of Regents for all incoming freshman at ISU. Isaac meets with students regarding general financial aid concerns, private loans, exit counseling, and loan repayment. He works with the Special Conditions process and Federal TEACH Grant administration. Isaac also assists students who struggle with financial obstacles that are preventing them from earning their degree through completion grant programs.
Isaac loves helping students find ways to achieve their dreams through understanding loan borrowing and budgeting.
In his free time, Isaac can be found reading, golfing, and spending quality time with his two dogs, Jax and Tolk.
Sarah Heller
Financial Literacy Advisor / Financial Aid Advisor
BA in Communication
Sarah promotes healthy money management practices through individual counseling sessions and by presenting on a variety of financial topics to student groups across campus. She helps students understand their financial aid options and create a plan to pay for college. Sarah also oversees the front-line customer service staff who assist students and families with financial aid inquiries.
Sarah is an Iowa State alumna and is passionate about making higher education a reality for all learners.
Sarah enjoys being outdoors, cooking, and playing with her dog, Reuben.
Clare Andresen
Financial Literacy Advisor / Financial Aid Advisor
BS in Financial Counseling and Planning
Clare meets with students one on one to discuss all things money management, such as budgeting, credit, student loans, and financial planning for college. Clare specializes in helping students finance study abroad trips and making sure students are meeting academic requirements necessary to receive financial aid. Clare also works with the Federal TEACH Grant program and review of Special Conditions applications. Clare enjoys helping students find creative ways to budget, pay for college, and reduce their student loan debt.
In her free time, Clare enjoys reading, baking, and playing with her corgi, Toby!
Andrea Dahl
Financial Literacy Advisor / Financial Aid Advisor
BS in Public Relations and BA in Communication Studies
As a financial aid advisor, Andrea helps students navigate how to pay for college and how to financially prepare for life post-graduation. She leads one-on-one counseling sessions for students over general financial aid concerns, loan borrowing, private loan counseling, TEACH Grant counseling, and FAFSA completion. Andrea also enjoys meeting new students during financial success presentations given to classes and campus groups regarding budgeting, loan repayment, and debt and credit management.
When she's not helping students, Andrea enjoys hiking, watching movies and spending time with her cat, Daffodil, and dog, Bagel the beagle.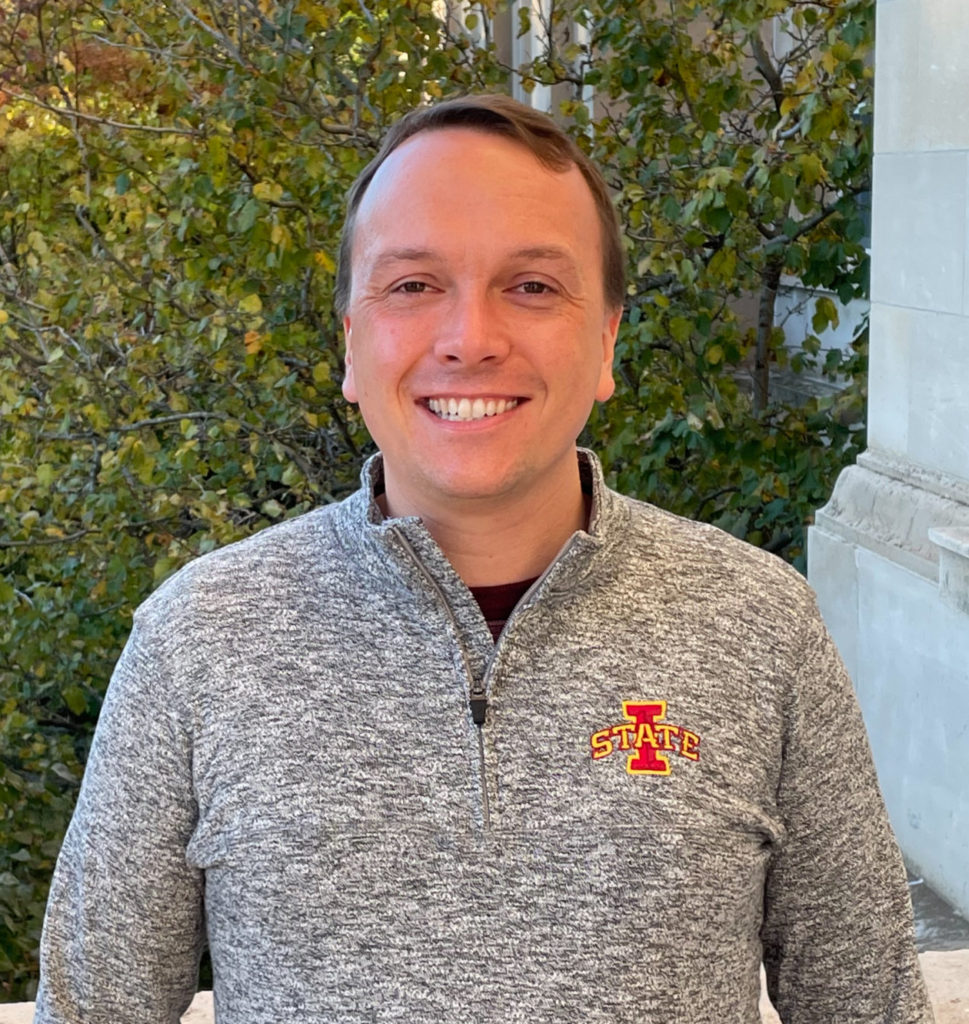 Jim Schreitmueller
Financial Literacy Advisor / Financial Aid Advisor
BA in German, M.Ed. in Student Affairs
In the role of financial aid advisor Jim meets with students and parents to guide them through the financial aid process and educate them about their aid options so they can make the choices that best fit their goals and current financial situation. Outside of one-on-one meetings, he also gives presentations to classes and student groups on a variety of topics relating to personal finances and financial aid.
When not assisting students with their financial needs, Jim can be found enjoying a warm mug of coffee and Formula One racing bright and early on his weekend mornings.
Peer Financial Educators
The Office of Student Financial Success has Peer Financial Educators that assist in office operations and also perform peer financial advising services.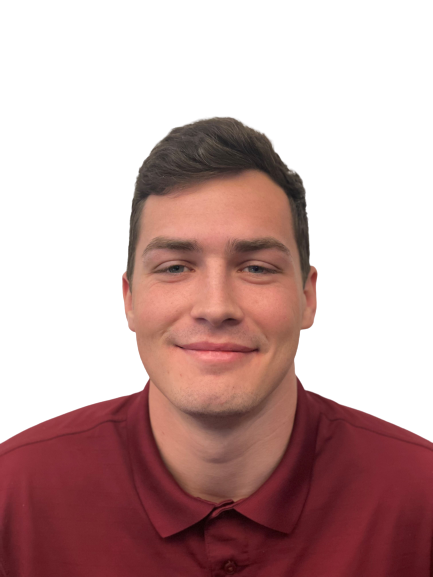 RJ P. – Senior in Finance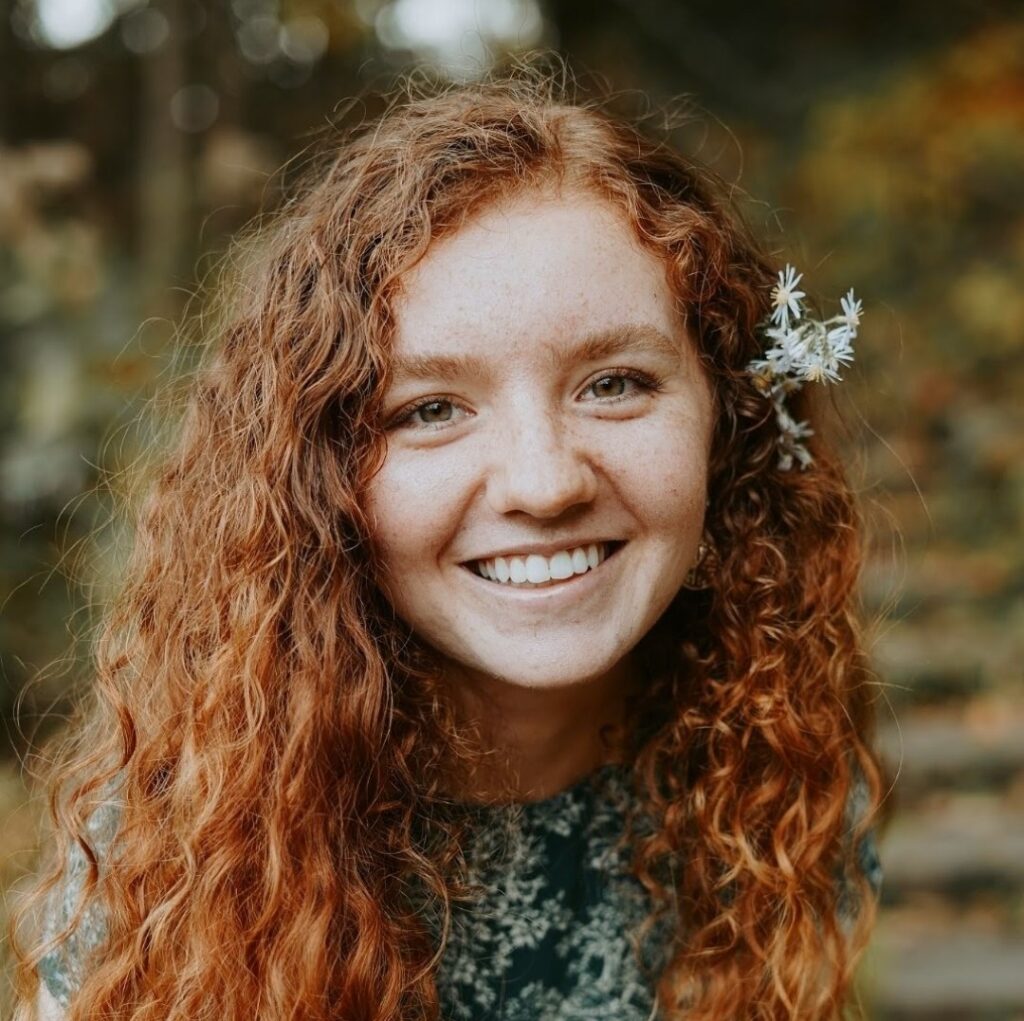 Cathy C. – Sophomore in Financial Counseling and Planning